Out and about in Britain's green and pleasant land, I've seen many different types of females. And despite there being so many flavours and varieties, in my personal opinion they all have one thing in common: they are all
cunts
. Some of the more common examples are as follows - and if I've forgotten any, my apologies:
The Urban Free-Wheeling Cunt
:
Predominantly middle-class, these cunts are easily identified due to their mish-mash of clothing cultures; bastardizing different fashions from all eras until they all end up looking...
exactly the fucking same
. Stinking ballet pumps, drooping tops, tight jeans/leggings and usually called Emma or Claire, these are the stock female crowd in many big cities like London or Paris. Often found as hangers-on in bars, these females are generally quiet and usually spend their time with bemused expressions on their faces should anyone lower than Brad Pitt tier attempt to engage them in conversation. In addition, these are almost always the types of females found on conventional dating sites and will sit there, unresponsive, while you pay for everything.
The HipsterCunt
:
The scourge of gentrified London and some of the biggest fakers among womankind. These are the sorts of cunts who carefully co-ordinate their sloganned t-shirts and designer ripped jeans, spending an absolute fortune to look 'street' - in reality, if these cunts were forced to face a real street situation, they would cry bitter tears and phone daddy up in Cambridgeshire. Very often, these are the cunts who will crack wise on Twitter and Instagram, or host an inane vlog on shoe hauls. You will see them in hordes at the front stage of music concerts, enthusiastically shaking to a band which they have never heard of, all in a bid to be noticed by their boyfriends who are the genuine fans.
The NightClubCunt:
You could be forgiven for thinking that these females are Fantasia-like statues, as they are totally aloof and unresponsive to men unless the very best looking, richest or most important come within a 20-metre radius of them - at which point their stony, sculpted exteriors suddenly become warm and welcoming. In reality, outside of celebrity circles, these cunts are usually 18-24yo students or menial workers like baristas, PAs or runners by day; transforming into the inaccessible beauties by night who get everything they want. The category of white females used to dupe morons like Genetic Shit into thinking
all
white women are the sexual ambrosia.
The Shameless BritishCunt:
No doubt mirrored by other country sub-cultures, these females aspire to be true nightclubcunts and are largely overweight, very slutty and tend to manifest in the poorer areas of the UK (predominantly the North). They tend to prefer alpha males who are bald Borreby meatheads, and can be regularly seen in Primark or on the Jeremy Kyle Show. Whilst obvious in nightclubs, they can be identified elsewhere by their NFL-tier forearms, comedy eyebrows and an ability to drink more than your weight in cider & black. These cunts are the most likely to look completely horrific without make-up than any other, and will spend huge amounts of time on suntans and fake eybrows - sadly, they don't spend the same time washing their disease-ridden klunges.
The BusinessCunt: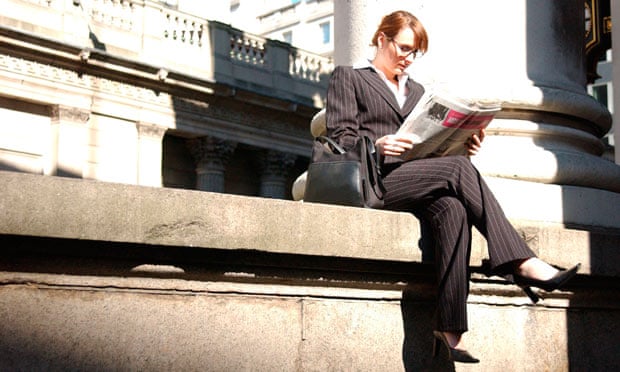 Very often the ambitious, late-20s, money driven version of one of the other cunt-types described here, these are the sorts of obnoxious females who infest every office at middle-management tier and above. Usually, these specimens don't do anything constructive; coming out with a load of impenetrable management speak which drowns out the levels of their sheer incompetence and the fact that they are being carried by their team. Heavily reliant on their hard-working male counterparts, these cunts will limp through their jobs, out of their depth, until the golden opportunity arises to get pregnant and claim full maternity leave - whilst cucks pick up the slack for them during those glorious 9 months. Self-entitled to the max, these are the sorts of cunts who will bark at you to give up your seat for them on public transport. They seem to all wear the same pin-striped power suit and plain black stinking stilettos.
The InnerCityCunt:
Obvious parallels to US ghetto/hood rats, the British version is especially obnoxious to
all
men beyond her tenement neighbourhood. Not to be confused with Hipstercunts who try to be street and ghetto, these are the genuine, poverty-tier article. Typified by having a 'glamourous' name inversely proportional to their wealth, i.e. LaKesha, Tenisha, CuntSha; as well as being the sorts of FaceBook and Instagram fodder who festoon their feeds with inane pictures of their latest 'healthy' and disgusting looking meal, endless black sterotype memes and despite their own often obese fatbodies, will post many sexual images of attractive men going down on a fat caricature; as if a 'real man' would ever touch their rotten vaginas. They often spout out cod-psychology inspirational messages for a better future; yet are ironically guaranteed to be doomed single mothers on benefits by the age of 20.
The OldCunt (aka cougar, MILF etc):
These can vary dramatically, depending on their original cunt type:
i) Cunts who have settled for a beta-provider
ii) Lonely cunts who held out, trying to domesticate alpha males and failing
iii) Lecherous single mothers who go from man to man, invariably being dumped repeatedly for being such a slut
All oldcunts have one thing in common - their bitterness and despair due to their waning looks, losing the very gifts that allowed them free passage in their earlier days. Make no mistake, their lofty standards and true sexual market value have not lowered that much due to the desperation of average men; but the crucial aspect here is that the attractive, top 20% of males (i.e. the only males who register as visible on the cunt optical spectrum) no longer look in their direction - which kills these old cunts and drives them to cling on to youth at all costs. Many of these cunts begin to develop a moral conscience once their free shagging days are over; and are the chief promoters of 'women's issues' - issues which all boil down to "I'm bitter about being old, ugly, and unattractive to the best looking men. I deserve more - don't judge me!"